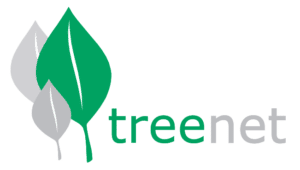 Dedicated to improving Australia's Urban Forests
Independent and Non-Profit
Supporting Urban Forest Research & Education for Communities and Practitioners
Treenet acknowledges the Traditional Owners of Country throughout Australia and recognises their continuing connection to land, waters and culture.
We pay our respects to Elders past, present and emerging.
Accessing urban forestry information is easy with our new Australian Urban Forest Literature Database. With a wealth of information and a range of ways to search it is easy to use and delivers relevant articles on a range of key topics.
The database is designed for the public, for arborists and for urban foresters – anyone looking for key relevant, evidence-based information.
Membership not only supports a national, independent, environmental, not-for-profit organisation dedicated to research & education for urban arboriculture and liveable towns and cities.
Membership helps you to tap into a wealth of resources & participate in professional conversations.  Government, Corporate and Association members also receive one complimentary ticket for the two-day, annual TREENET Symposium and achieve a 15% discounted registration for all other colleagues.
Urban Forest Advocacy
TREENET advocates for wise investment in urban forestry to benefit human, community and environmental health and wellbeing
Seeking Knowledge
TREENET seeks knowledge from practitioners and researchers so that it can be applied to benefit communities far and wide through improved urban forestry practices.
Fostering Research
TREENET initiates, supports, and shares the results of multi-disciplinary urban forest research. Ongoing projects include tree species trials, Avenues of Honour, and engineering spaces for trees into our streets and cities.
Enhancing Knowledge
TREENET enhances knowledge by educating and informing practitioners and community champions of developing urban forest management practices, technologies and approaches.
Facilitating Conversation
TREENET facilitates conversations and encourages co-operation and the free exchange of information between individuals and organisations.
Sharing Information
TREENET shares information through an annual symposium, through publications and videos available free of charge on the Website, social media, and through our monthly newsletter TREENET News.
As a national non-profit organisation we rely on the support of our members and donors.
All donations contribute to our ongoing work promoting the value of urban trees, expanding knowledge in the area and facilitating conversations.