Lyndal is an urban urban forester with extensive experience in local government policy and strategic planning, including many years within the Brisbane City Council.
Now a researcher and consultant, Lyndal devotes her time to policy development and review, and to cutting-edge urban forest initiatives. She has helped to advance evidence gathering techniques which support business cases for greater investment in green infrastructure. She focuses on trees for people ("human habitat" values), sees the forest not just the trees, and she helps plan and monitor outcomes, not just outputs. Lyndal is committed to delivering greener, cooler, healthier and safer neighbourhoods for all. She has presented and published her research for local, national and international audiences.
Tim began volunteering with TREENET in 1997 and his passion for bringing trees and nature back to cities and towns continues to this day. After studying wildlife and park management he began protecting mature trees and establishing saplings for the benefit of future communities. Studies in applied science, management, outdoor education, arboriculture, and civil engineering followed, to inform his work and research into civil engineering to better accommodate and support trees and urban nature. Tim's research has been presented at TREENET symposia, at national and international conferences, and published in peer reviewed journals. After 32 years with councils he left to begin working with TREENET, where he now contributes to local government nationally and where he also still actively volunteers.
Ruby is an experienced horticulturist and arborist, having worked in local government in Victoria before moving to Tasmania where she is Program Leader of Arboriculture and Nursery at the City of Hobart. Her Master of Urban Horticulture degree from the University of Melbourne (Burnley Campus), underpins her applied research activity, particularly in relation to better integration of trees into built environments. Ruby is a passionate advocate for and manager of trees, urban green spaces and biodiversity because she understands their value and contribution to the health and well-being of individuals, communities and to the environment. Ruby has a strong focus on strategy and policy development to ensure consistent and robust decision making, fairness, and equity.
Greg's clarity of focus on arboriculture was instrumental in TREENET's formation. He was Chairperson of TREENET's Advisory Board and Management Committee from 2005 to 2019 and Principal of Burnley College of the Institute of Land Food Resources at the University of Melbourne from 1988 to 2007. Greg was also Head of the School of Resource Management at the University of Melbourne from 2002 to 2007, prior to which he was a Senior Lecturer and Lecturer in Plant Science and Arboriculture from 1979. He continues to supervise post-graduate students and pursues an active research profile in matters that relate to trees in the urban environment and to revegetation. Interested in horticultural plant science, revegetation and ecology generally, Greg's main interests are in all aspects of arboriculture. He speaks regularly at conferences on topics involving tree science, cultivation and management, and benefit, cost, and value. He was the inaugural president of the International Society of Arboriculture, Australian Chapter, a member of the National Trust of Victoria's Register of Significant Trees Committee since 1988, and has chaired the committee since 1996.  In 2017 Greg was awarded the Medal of the Order of Australia: "For service to the environment, particularly to arboriculture."
Kate completed her Bachelor of Agricultural Science with Honours at the University of Adelaide before undertaking research toward her PhD. She was the 3rd Playford Trust Horticultural Scholar. Kate was awarded a Churchill Fellowship to study the use of Australian plants overseas in 1999-2000. As a Postdoctoral Research Fellow with the University of Adelaide's Ornamental Eucalypts Development Program Kate worked on eucalypt research and development of eucalypts in projects supported by the RIRDC, industry collaborators and the Playford Trust. More recently, this work has been supported by Horticulture Australia Ltd, in collaboration with industry and the University of Adelaide. Kate is Curator of the Waite Arboretum and a Senior Lecturer at the University of Adelaide. These dual roles enable her to indulge her passions for teaching horticultural science, increasing her knowledge of trees and Australian native plants, and managing the Arboretum's collections. Kate is keenly interested in promoting and enhancing opportunities for women in the workplace, particularly in agriculture, horticulture, and related sciences. Kate regularly works with volunteers and community groups in the Waite Arboretum, the School of Agriculture Food and Wine, and with local schools to encourage people of all ages to engage with science and nature.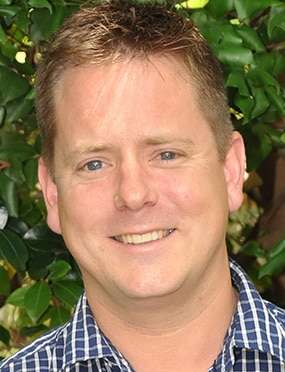 Cameron has been involved in the broader horticulture industry for 20 years including 14 studying and practicing arboriculture. Early in his career he enjoyed working as a climbing arborist and tree surgeon, before injury kept him back on the ground. Since 2004, Cam has completed many and varied projects as a consultant in the arboriculture industry, including as an expert witness in legal cases. In recent years he has co-authored two journal papers based on his research, one investigating the benefits and costs of formative pruning of young trees and the other on the efficacy of ground penetrating radar for detection of tree roots. In 2014, Cameron established C&R Ryder Consulting to provide quality tree and vegetation assessments, GNSS tree surveys and strategic documentation to local governments, utilities, civil and the legal/insurance sectors. Strong business growth attests to the breadth of Cam's knowledge of arboriculture and urban forestry, his high standards and his dedication to the sector.
Sam is Assistant Director of Tree Protection with the ACT Government where she has worked with the Urban Treescapes team since 2003 on the administration of the Tree Protection Act and provision of technical advice relating to trees on public land. More recently seconded to the policy division of the directorate, her expertise is informing the review of the Tree Protection Act. Sam understands and works to enhance and sustain the human health and societal benefits of trees, especially in urban spaces. She has a particular interest in the way children interact with trees. She is the co-founder and organiser of Canberra Tree Week, an annual event that brings together industry, community and educators to celebrate all things trees. Sam supports and volunteers on behalf of community-based tree groups, including holding positions on the committees of the Friends of ACT Trees, the Australian Capital Tree Community, and the Canberra Tree Network. Sam completed a Bachelor of Science (Forestry) degree with Honours at the Australian National University in 2002, a Diploma of Arboriculture in 2021, and she attended the Australian School of Urban Forestry at the University of Melbourne in 2018.
As Managing Director of The Arbor Centre in Perth WA, over the past three decades Rob has focussed on pursuing the better integration, management and utilisation of trees in Western Australia's diverse urban environs. Engaging with and influencing others to achieve better outcomes for urban trees has been a main driver for him. This led him to create a multi-disciplined expert team with skills in arboricultural consultancy, tree canopy management, root zone management, veteran and icon tree management and civic tree farming. Rob is recognised as a leader in mature tree transplanting in Australia and Internationally. Rob's hands-on experience in developing world-leading tree transplanting techniques for mature trees in urban precincts has revealed many aspects of native tree root systems that challenge the literature on the subject and the way tree roots are often managed in Western Australia's soils. His experience and ongoing investigations and trials are helping to discover better ways to successfully engineer trees into our built urban environments, particularly within Perth's coastal sands and broader regions.
Honorary Treasurer, TREENET
Darryl has served in senior management and economic and financial advisory roles in the public and private sectors over five decades and he continues to provide regular commentary on the South Australian economy. He is a Visiting Fellow at the SA Centre for Economic Studies at the University of Adelaide; a Graduate of the Australian Institute of Company Directors; a Director of Minda Inc., South Australia's largest not-for-profit cognitive disability services provider. He is a Director of a number of start-up businesses. Darryl has been the Honorary Treasurer at Treenet since 2013 and enjoys his volunteer work in community and environmental services, including 30 years as a Grower Member of Trees For Life.
Amy joined the TREENET team in April 2021. Her degree in psychology and background in health research has allowed Amy to develop broad experience across several areas of research and administration including researching road safety behaviours, investigating perceptions towards health and nutrition, and undertaking program evaluation for new health initiatives. Amy's keen interest in the principles and ideals behind urban greening, particularly as they relate to preventative health, and her experience in running corporate events and conferences, contributed to her desire to support TREENET and to move across sectors for an 'urban tree-change'.